Governance
Our governing body and Leadership Team
Good Samaritan Education (GSE) is the Church entity established for the governance of Good Samaritan schools in Australia. Governance is exercised according to the principles of partnership, subsidiarity and stewardship.
Rosebank College is governed by Rosebank College Limited, a public company limited by guarantee under the Corporations Act 2001. The Company has been formed for purposes beneficial to the community and is governed according to its Constitution.
The Company members for Rosebank are appointed by the Governing Council of GSE. The Members of the Company appoint a Board of Directors who are accountable to GSE for ministry of the College. The Board, with the approval of the Company Members and the Governing Council, appoints the Principal/CEO whose responsibility is the leadership and management of the College. The Principal is accountable to the Board.
The Leadership Team at the College comprises nine deaneries which represent the four domains: Ministry, Learning, Pastoral Care and Physical and Cultural Engagement, along with the four enablers: Governance, Administration, Professional Learning and Culture and Finance.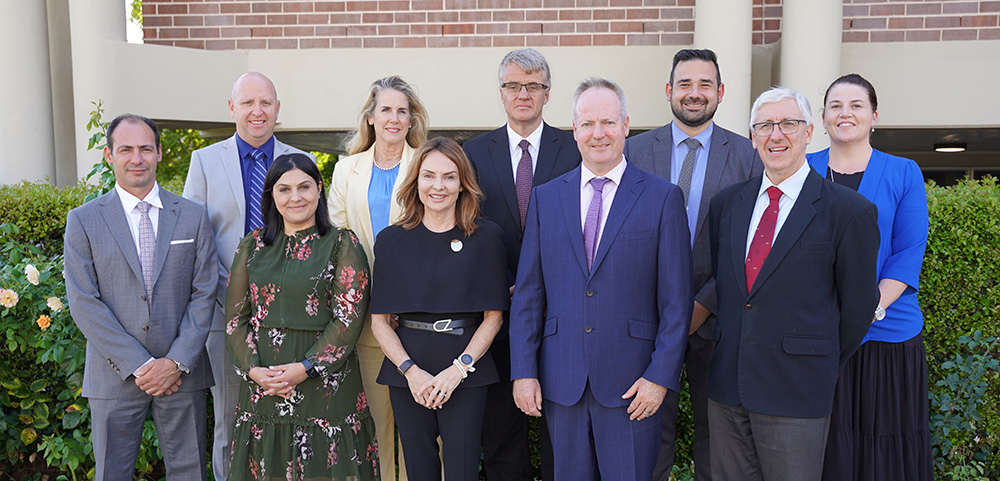 The Board
Carly Marshall
Deputy Chair
Charmaine Belfanti
Director
Michael Christensen
Director
The Leadership Team
Paul Hardwick
Assistant Principal
Paul O'Shea
Dean of Ministry
Greg Georgiou
Dean of Learning
Belinda Clark
Dean of Pastoral Care
Harry Vomvellis
Dean of Administration
Stuart Hanrahan
Dean of Physical and Cultural Engagement
Jennifer Jackson
Dean of Professional Learning and Culture
James Jeffery
Dean of Finance
Nancy Albatti
Human Resources Manager
Annual Reports and Policies