Immersion Programs
Experiences that challenge, confront and inspire change
Ministry Immersion Programs
Rosebank is committed to providing Immersion experiences for our students that challenge, confront and inspire change. During the year, groups of students in Years 10 and 11 travel to Santa Teresa (NT) to spend time immersed in an Arrente community in Central Australia; to Bacolod in the Philippines; joining with Red Earth on an immersion to remote Aboriginal communities in Far North Australia; and in ministry options in and around Sydney. Our rationale is best reflected in Pope Francis' encyclical Fratelli Tutti, (Para 66) where he reflects on the parable of the Good Samaritan:
"Jesus' parable summons us to rediscover our vocation as citizens of our respective nations and of the entire world, builders of a new social bond. This summons is ever new, yet it is grounded in a fundamental law of our being: we are called to direct society to the pursuit of the common good and, with this purpose in mind, to persevere in consolidating its political and social order, its fabric of relations, its human goals. By his actions, the Good Samaritan showed that "the existence of each and every individual is deeply tied to that of others: life is not simply time that passes; life is a time for interactions."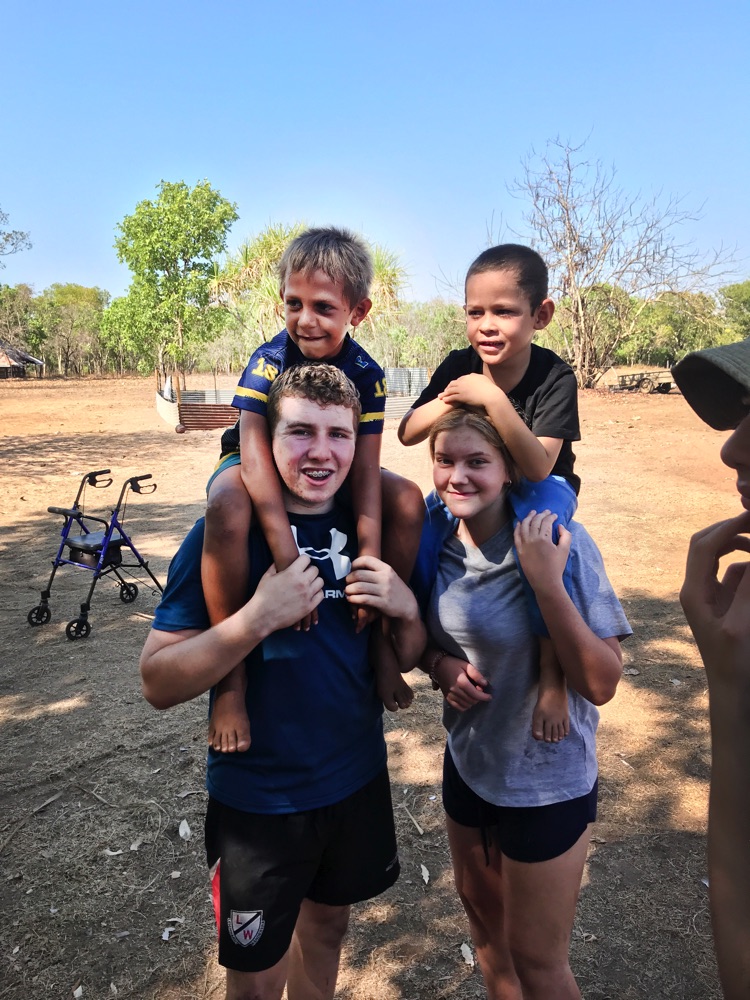 Study Tour Programs
Rosebank offers two unique opportunities for students to travel internationally with teachers on a Study Tour. Running during alternate years during the April school holidays, Rosebank immerses Years 9, 10 and 11 students in either European science and culture or Chinese culture and language on the Science Cultural Study Tour to Europe and Chinese Tour. The Science Cultural Study Tour takes students to London, Paris, Geneva and Berlin while the China tour takes students studying Chinese to five of China's unique cities: Hangzhou, Yellow Mountain, Shanghai, Xian and Beijing.
Students and teachers discover and learn together while developing students' skills in observation, reflection, induction, and deduction of discipline-specific issues through curriculum-linked, experiential learning activities in an international context. Rosebank's immersion opportunities allow students to embrace and explore other cultures of people around the world, while also finding a new appreciation for their life in Australia.
Benedictine Exchange Program
The Benedictine Exchange Program (BEP), founded by Rosebank in 2012, provides students with a cost-effective opportunity to learn in a dynamic environment, whilst immersing in a new culture and establishing life-long friendships.
Based on a 4-5-week program, the BEP is a timely snapshot into the lives of students and their families across the world, living and breathing our shared Good Samaritan Benedictine values. We currently have over 10 international schools participating in the exchange program. It is a school-to-school program that ensures safety, accountability and quality relationships.
Students in Years 9, 10 and 11 have the opportunity to participate in the travelling component of the program. The exchange is conducted on a reciprocal basis; that is, the Rosebank student boards with a family in their designated exchange country and in turn, the international student will board with a Rosebank family as their hosts for their stay. The BEP collaborates with partner schools in the following countries:
AUSTRIA

BELGIUM

CHINA

ENGLAND

GERMANY

IRELAND

ITALY

SPAIN

USA
For further information please contact:
They came for 4 weeks and found a home for life. The experience was both enriching for our family and our exchange student Jaume and Lara. We are now a little more Catalan and German and Jaume and Lara have become truly Australian.
The Judge family